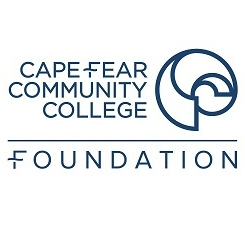 Cape Fear Community College Foundation
Please address your thank you letter as follows:
Dear Donors, CFCC Faculty & Staff, and CFCC Foundation
Established in 1994 the Cape Fear Community College Foundation scholarship represents the community's ongoing investment in CFCC Students. This scholarship supports students enrolled in any degree or certificate program with a recommended GPA of 2.5. This scholarship is funded by a melting pot of CFCC faculty, staff, and community donors.
The Cape Fear Community College Foundation, Inc. has been recognized as a tax-exempt non-profit corporation under section 501©(3) of the Internal Revenue Code since 1980. As such, the CFCC Foundation is qualified to receive tax deductible bequests, devises, transfers or gifts.
Our Mission
The Cape Fear Community College Foundation exists to support the mission of the College and its students, faculty, staff, programs, scholarships and specific capital projects. We secure and manage the endowment, gifts and grants consistent with donor intent; these include, but are not limited to, cash contributions, planned or estate gifts, securities, donated services, equipment and supplies for educational purposes.
Impact
"Currently I work and go to school, and I am sure you can imagine the hardship of such a task… Your generous donation is coming at just the right time because it has allowed me to continue preserving on completing my degree…" —H.M., Cape Fear Community College Student